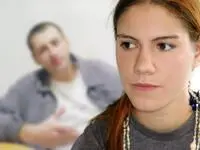 Are you a teen struggling at home, school or with your peers? Are you worried about your future after high school? Are you a parent with concerns about your teen?
For twenty years, I have helped adolescents talk about their concerns and find solutions to their problems in a safe, non-judgmental therapy environment. In addition to my private practice, where I help teens and their parents, my experience includes helping adolescents who receive mental health services through special education, public and nonpublic schools, outpatient community clinics and residential treatment.

Parents often contact me to discuss therapy for their teen when they notice there is a change in their child's mood, behavior and functioning at home or school. Their teen appears to be more sad, irritable, withdrawn, disinterested in seeing friends or talking to family members. Nothing seems to interest them. Maybe their grades have deteriorated. They might start expressing anxious thoughts and be consumed with worry about peer problems and school pressures. There might be increased stressors on the family and teen, such as parental conflict, divorce, financial problems, a move, or loss of a relative or beloved pet. Changes in the family structure, such as the remarriage of a parent and addition of new family members, requires a period of adjustment and can have a positive or negative impact on a teenager's mood and functioning. Older teens often feel pressured and overwhelmed with concerns about their life direction after high school and find that therapy is helpful to them.

I specialize in working with high school-age teens. In individual therapy sessions, I help teens:

Manage their feelings and develop strategies to cope with depression, anxiety, low frustration tolerance, and anger.
Improve and replace past unhealthy coping strategies and self-injurious behaviors.
Heal from grief and loss issues.
Increase their self-awareness and self-confidence.
Develop positive communication and problem-solving skills.
Meet their academic demands and move past peer pressures.
Learn to self-advocate and ask for help when it's needed.
Identify and set realistic goals.
Build better relationships with their family, friends, peers, and adults.
When a teen's issues are related to family problems, I work with their family to open communication between family members. Together, we address each family member's perspective of the problem and develop a new solution. I help family members cope with family stressors, resolve conflict and problem-solve.
Parents also contact me for help with their parenting skills after being unsuccessful with their teenager. I help parents recognize what are normal developmental changes in their teen and learn new communication skills and effective parenting strategies to use with their teen child.

If you have any questions about how I work with teens or to schedule an appointment, I welcome your contact.